The New World of Coca-Cola
Atlanta, GA
This 94,000 square foot museum dedicated to the story of The Coca-Cola Company is an Atlanta landmark and the project team was charged with meeting The Coca-Cola Company's high energy and environmental performance goals. The project includes extensive museum features such as climate controlled rooms and two theaters as well as extensive landscaped grounds in a park like setting. RBGB personnel were tapped as the LEED consultant, environmental advisor, and energy simulation expert for the project that achieved LEED Gold certification. Energy modeling technology was used extensively to optimize environmental performance and reduce first costs. We worked directly with the design team and maintained a presence on the site throughout construction.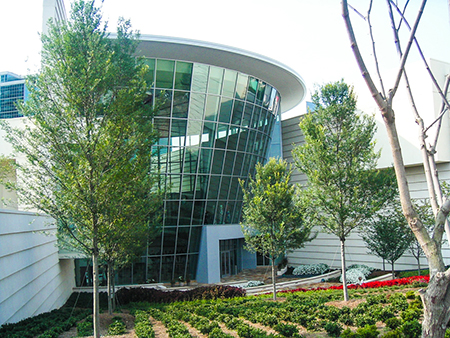 Trees Atlanta Headquarters
Atlanta, GA
This 10,000 square foot office building is headquarters for the iconic Trees Atlanta organization and the project team was charged with producing an exemplary building. We did. This was one of Georgia's first LEED Platinum buildings and operates at 72% less energy use than "business as usual" designs. In fact, because we are interested, RBGB has tracked ongoing performance for this building and it continues to operate at that high level of performance. RBGB personnel led the entire LEED process, constructed the energy model and performed various studies to improve performance such as analyzing a physical model for shading effects and critical window property selection. This project includes a geothermal heat pump system, solar thermal hot water, solar electric, rainharvest system for toilet flushing and irrigation, daylighting, green roof, and sustainable landscape.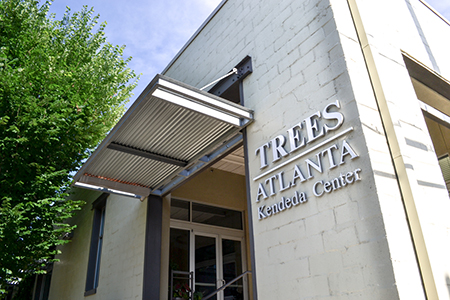 Coffee Regional Medical Center
Douglas, GA
RBGB conducted an in-depth energy and water audit of this 170,000 ft2 regional hospital, which was recently won the No. 1 Small Hospital in Georgia award. The investigation identified several minor and major efficiency improvements, including recommendations for improved sustainable facility management practices. The hospital was planning a major expansion and, as predicted through energy calculations, the hospital was able to add 25,000 ft2 of new patient care space and still have a lower annual energy bill than before the expansion. This was achieved because the hospital implemented many of the energy efficiency recommendation¬s, re-organized the operations and maintenance department and built the new addition using high performance building criteria.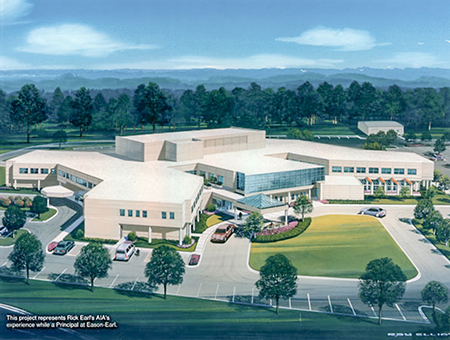 General Aviation Facility
Greenville, SC
This project is a 5,000 square foot Federal Aviation Administration (FAA) terminal for general aviation services at Greenville-Spartanburg Airport (South Carolina). RBGB led the entire LEED administration process and worked closely with all project team members to achieve LEED Gold certification. The project includes a variable refrigerant flow HVAC system, solar water heating, rain harvest system for toilet flushing, daylighting, and extensive use of sustainable materials. This project was able to divert 98% of all the construction waste from landfill and achieved all possible LEED points for water use (including exemplary performance).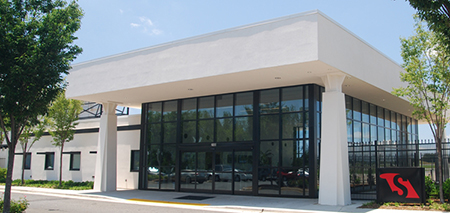 Ogeechee Tech College
Statesboro, GA
Located in Statesboro, Georgia, the Biological Sciences Building at Ogeechee Technical College began as a LEED project but reverted to the Georgia Peach Rating System. The project included high performance features and RBGB shifted from managing the LEED process to managing the Peach process. The project achieved two Peaches and was the first Peach Certified project in the state. We were in constant dialog with the state administration arm for the Peach program, provided feedback for the nascent rating system, worked closely with all project team members, and managed all documentation submittals.